zurück zur Übersicht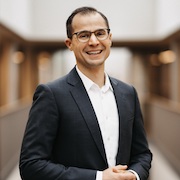 Dr. Jonas Föhr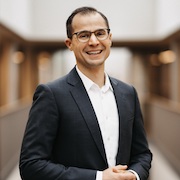 Fakultät der Rechts- und Wirtschaftswissenschaften
Lehrstuhl Marketing & Konsumentenverhalten
---
Wissenschaftlicher und beruflicher Werdegang

Curriculum Vitae
| | |
| --- | --- |
| März 2022 | Promotion zum Doktor der Wirtschaftswissenschaften (Dr. rer. pol.), Thema der Dissertation: "A Consumer Behavior and Service Marketing Perspective on Smart Technology: Understanding smart consumption experiences, their contexts, consumer trusts, and smart service encounters" |
Seit Oktober 2017
Wissenschaftlicher Mitarbeiter am Lehrstuhl für Marketing & Konsumentenverhalten der Universität Bayreuth
Oktober 2015 - September 2017
Masterstudium "Medienkultur und Medienwirtschaft" an der Universität Bayreuth mit dem Abschluss Master of Arts.

Thema der Masterarbeit: "Medienspezifisches Persuasionswissen von Social Media Nutzern."
September 2014 - September 2015
Diverse Praxisstationen im Journalismus, Public Relations und Marketing u.a. BASF SE Ludwigshafen.
September 2011 - August 2014

Bachelorstudium "Arts and Culture" mit Vertiefung "Media Culture" an der Universität Maastricht, Niederlande.

Thema der Bachelorarbeit: "Challenging The Culture Industry: What Adorno could have learned from Citizen Journalism."
---
Preise
2019
Best Paper Award at the 2019 International Conference on Challenges in Managing Smart Products and Services (CHIMSPAS) for the paper "Alexa, who are you?

-

Consumer trust in and mental representations of smart home technologies" by Jonas Foehr and Claas Christian Germelman



| | |
| --- | --- |
| 2022 | Dissertationspreis Wirtschaftswissenschaften 2022 der Rechts- und Wirtschaftswissenschaftlichen Fakultät der Universität Bayreuth |
---
Koordination wissenschaftlicher Schwerpunktpublikationen
| | |
| --- | --- |
| 2022 | Koordination des Themenschwerpunkts "Smart Voice Interaction Technologies" in transfer - Zeitschrift für Kommunikation und Markenmanagement, Ausgabe 02/ Juni 2022, 68. Jahrgang |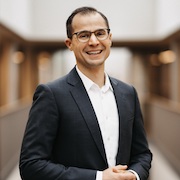 Fakultät der Rechts- und Wirtschaftswissenschaften
Lehrstuhl Marketing & Konsumentenverhalten
---
Forschungsthematik
Medien in der Marketingkommunikation
Persuasionswissen
Smart Home Technologies
Consumer-Technology Interaction
---
Aufgabengebiete
Homepagebetreuung
PR
Corporate Design
---
Veranstaltungen
Wenn Sie allgemeine Fragen zu den folgenden Veranstaltungen haben, so wenden Sie sich bitte an Hr. Föhr. Er wird Ihnen unmittelbar weiterhelfen oder Ihre Anfrage an die jeweils zuständige Person weiterleiten.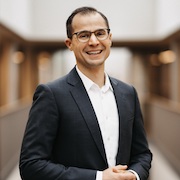 Fakultät der Rechts- und Wirtschaftswissenschaften
Lehrstuhl Marketing & Konsumentenverhalten
---
Publikationen
2022
2021
2020
2019
2018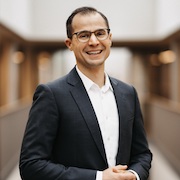 Fakultät der Rechts- und Wirtschaftswissenschaften
Lehrstuhl Marketing & Konsumentenverhalten
---
Dr. Jonas Föhr
Wissenschaftlicher Mitarbeiter
E-Mail: Jonas.Foehr@uni-bayreuth.de
Telefon: +49 (0)921 / 55-6136
Fax: +49 (0)921 / 55-6132
Gebäude: RW I Raum: 1.0 02 166
Sprechstunde: Mi.: 10:00 - 11:30 Uhr 
Mi.: 11:30 - 12:00 Uhr (Telefonsprechstunde)
(jeweils nach vorheriger Vereinbarung per E-Mail)